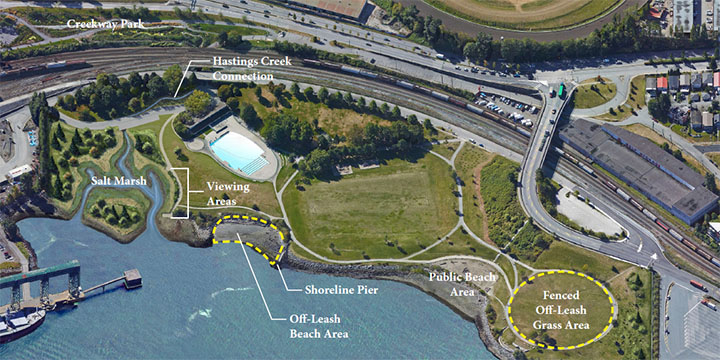 New Brighton Park Shoreline Habitat Restoration Project
The Vancouver Park Board and Vancouver Fraser Port Authority are working together to create salt marsh on the east side of New Brighton Park. The project is a unique opportunity to restore coastal wetland habitat on the south shore of Burrard Inlet.
A restored salt marsh would:
Provide productive habitat for juvenile fish and wildlife, including shorebirds, songbirds, and waterfowl
Create new opportunities for you to experience nature and view wildlife
On April 18, 2016, the Vancouver Park Board approved the concept plan for the salt marsh based on a design and public engagement process.
What's new
December 2016 construction update
Despite the challenges of a very wet fall, the New Brighton salt marsh has seen significant developments since September. Most of the wetland is now excavated, with final grading and soil placement underway.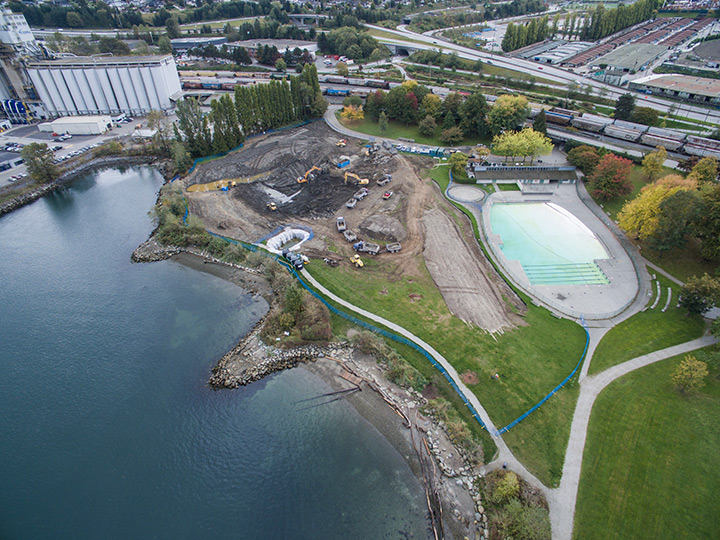 We reached a major milestone by opening the outlets to Burrard Inlet at suitable night-time low tides between November 21 and 26, 2016. It's the first time since the mid-1960s that the area has been opened up to tidal influence.