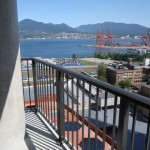 Good evening,
WHAT YOU NEED TO KNOW
British Columbia considers halt to exclusive access for condo presales
In an effort to make the Greater Vancouver Area's housing market more affordable, B.C. Finance Minister Carole James says she is willing to put the brakes on the process that allows developers to offer exclusive access for condo presales. Ms. James' response follows a Globe and Mail investigation that found certain realtors and speculators who buy multiple units receive preferential access to sought-after properties through private deals with developers. According to Ms. James, the potential initiative is part of a wider promise by B.C.'s NDP government to address the region's red-hot real estate market.
"We are open to looking at options that are necessary to make our housing market more affordable. We are not closing any door," she said in an interview. "If there are further steps we need to take we will be moving on them because this is a critical situation for people who live and work in our province."
Gary Mason writes in a column that the practice needs to end: "With single-detached homes out of reach for many, condos have become the housing option of choice. Developers need to make their units available to all buyers, at the same time. There can't be a lower price for insiders and another for the general public, as there often is now. There can't be any secret deals. There can't be flipping. Yes, people sometimes need to get out of their presale contracts because their personal circumstances have changed. Fine. But they should only be able to resell those contracts at the same price they originally paid for them, which would help prevent the crazy inflationary price spiral we see being created today."
Bank of Canada cautious on timing for next rate hike due to record-high household debt, Poloz says
In remarks to the Yellowknife Board of Trade, Bank of Canada Governor Stephen Poloz says that the central bank must be cautious on when it pulls the trigger on its next interest rate hike. The bank has increased its policy rate three times since last summer as it begins to tighten monetary policy after years of ultra-low rates. The possibility of a hike has increased, with Canada's economy posting broad-based growth in the month of February, leading some economists to believe that July will see an interest rate hike. Fifteen of 20 industry sectors saw gains and GDP as a whole grew by 0.4 per cent month over month, following a 0.1 per cent decline in January. In his speech, Mr. Poloz said that the roughly $2-trillion household debt that Canadians have is casting a long "shadow" and is making him cautious. Nevertheless, he added that economic growth in recent months has made officials at the Bank of Canada "more confident" that higher interest rates would be required "over time."
Rogers e-mail provider agrees to change user agreement amid backlash
Oath, the U.S. provider of @rogers.com e-mail accounts to Rogers Communications Inc., has decided to remove a term of service that implied users had obtained consent from their contacts to share their personal information. Canada's Privacy Commissioner Daniel Therrien told a Parliamentary committee earlier today that after his office began investigating users' concerns, Oath decided to remove the controversial clause. Mr. Therrien says that his office will continue to investigate users' concerns. The Toronto-based company's e-mail services have been managed by Yahoo for several years. Last year, Verizon acquired Yahoo and merged it with AOL to establish Oath. (for subscribers)
This is the daily Evening Update newsletter. If you're reading this online, or if someone forwarded this e-mail to you, you can sign up for Evening Update and all Globe newsletters here. Have feedback? Let us know what you think.
MARKET WATCH
Canada's main stock index edged higher on Tuesday as gains for the materials group offset declines for railway shares and for Shopify Inc. after it reported quarterly results. The Toronto Stock Exchange's S&P/TSX composite index unofficially closed up 0.07 per cent to end at 15,618.93. Meanwhile, the S&P 500 eked out a gain on after comments from a Trump administration official on trade with China and the Mexican economy minister on the renegotiation of the North American free-trade agreement provided cause for optimism. The Dow Jones Industrial Average fell 0.27 per cent to close at 24,099.05, the S&P 500 gained 0.25 per cent to finish at 2,654.79 and the Nasdaq Composite added 0.91 percent to close at 7,130.70.
Got a news tip that you'd like us to look into? E-mail us at tips@globeandmail.com. Need to share documents securely? Reach out via SecureDrop.
WHAT'S TRENDING ON SOCIAL
Gibson, the company known for its musical instruments, has filed for bankruptcyin a deal to help renew its guitar business. Founded in 1894, the company sells more than 170,000 guitars annually in 80 countries.
TALKING POINTS
Eating while black in a Chinese restaurant: a grim lesson in racist division
"[Emile] Wickham is black, as are the friends he went to dinner with one night in May, 2014, at the Chinese restaurant Hong Shing in Toronto, just north of City Hall. There, they were asked to pay their bill in advance – a request that Mr. Wickham suspected hadn't been made of the non-black patrons around them. After confirming this, he confronted the server, who refunded the group's money. They walked out, no longer hungry or in the mood for celebration. The incident so bothered Mr. Wickham that he was still thinking of it six months after, when he filed a complaint with the Human Rights Tribunal of Ontario. This week, the proprietors of Hong Shing were ordered to pay a fine of $10,000 for violating section 1 of the province's human-rights code, which guarantees equal treatment when accessing goods, services and facilities. The tribunal's adjudicator said that Mr. Wickham was treated as 'a potential thief in waiting.' There are many unpleasant truths confirmed by this story, including that black people in Toronto face consistent prejudice when going about their daily lives." – Denise Balkissoon

Can the Raptors conquer LeBron?
The first step in this process is convincing yourselves it can be done. Kyle Lowry was at practice on Monday walking around with a thick, spiral-bound playbook – the implication being that there is a plan. Aside from giving people something to talk about, that doesn't matter much. If tactical innovation could beat James, he'd have been beaten by now. James is post-tactics. At some point in their careers, certain great players make an evolutionary leap. They stop being people and become ideas. Only a few professional athletes on Earth currently occupy the same conceptual space as James. Lionel Messi does. Cristiano Ronaldo does. Tiger Woods and Tom Brady recently did. None of them manage(d) it with such metronomic dependability as James." – Cathal Kelly
LIVING BETTER
Do you ever get sick on planes? Try getting a window seat, not stressing too much, keeping your hands clean, wiping down the tray table and staying put as much as possible to minimize your contact with others.
LONG READ FOR A LONG COMMUTE
The Ocado way: The British future of grocery e-commerce is coming to Canada
Most Canadians have probably never heard of Ocado, the London-based grocer aiming to transform how Britons shop. But they will soon enough. That's because Sobeys, Canada's second largest supermarket retailer, has bought into the idea, inspired by Ocado, that all aspects of grocery shopping and delivery can be computerized and automated. (for subscribers)
PLAYOFFS
The Winnipeg Jets are back on the ice tonight for Game 3 of their second round playoff series tied 1-1. The Jets are back at home, hosting the Nashville Predators. The puck drops at 8 p.m. ET.
The Toronto Raptors and Cleveland Cavaliers will face each other in the NBA Playoffs for the third year in a row, with the latter winning the last two match-ups. This time around, however, things are a bit different. The Raptors have home court advantage and were the best team in the Eastern Conference, while the Cavaliers limped to a No. 4 seed. Tip-off is at 8 p.m. ET as well.
Evening Update is written by Mayaz Alam and Kristene Quan. If you'd like to receive this newsletter by e-mail every weekday evening, go here to sign up. If you have any feedback, send us a note.