How to submit your Empty Homes Tax declaration
You must submit your 2018 property status declaration by February 4, 2019.
Each year, every owner of residential property in Vancouver is required to submit a property status declaration to determine if their property is subject to the Empty Homes Tax.
Failure to declare by February 4, 2019, will result in your property being deemed vacant and subject to a tax of 1% of its assessed taxable value.

There will be no extended declaration submission deadline in 2019.
Jan 1, 2018
Start of tax year
Dec 31, 2018
End of tax year
Feb 4, 2019
Declaration deadline
The information you provide on your declaration will determine if your property is subject to the Empty Homes Tax for this period.
Before you begin your declaration
Your declaration should take approximately five minutes to complete.
You may give permission for someone to submit your declaration on your behalf.
What you will need:

Ensure you fulfill the requirements of your property status at the time you declare.
Audit process
Property status declarations will be subject to an audit process, in line with best practices for provincial and federal tax programs. If your property is selected for an audit, you will be asked to provide evidence in support of your declaration.
False declarations will result in fines of up to $10,000 per day of the continuing offense, in addition to payment of the tax.
Need assistance with your online declaration?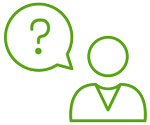 Learn more about the Empty Homes Tax
Chat with an online representative
Access Live Chat
(Bottom right-hand corner of this page.)
Get assistance when making your online property status declaration
City staff will be available to assist you at City Hall during opening hours.
Vancouver City Hall
453 West 12th Avenue
​Monday to Friday (except holidays)
8:30 am – 5pm

Line-ups may be long.
Staff at Vancouver Public Library locations

will also be available to assist you with technical and information support.
You will need a library card to access the computers at the library. If you don't have one, you can use a temporary internet card instead, which you can get by presenting your ID to the service desk at your local library.
Still have questions?
Phone 3-1-1
(Outside Vancouver: 604-873-7000)