Fighting for a Vancouver that Puts People First
Website: gensqueeze.ca
How did your group get started?
We initially focused on major costs in the lives of generations raising young kids, like child care and parental leave, which add up to rent or mortgage-sized payments.
As we developed policy solutions for these major costs in the Gen Squeeze lab based at UBC (like $10 a day child care), we began also to investigate policy options for reining in home prices. This work started more in 2015, and has become a foundation for Generation Squeeze.
We recommend housing policies for all three levels of government that reduce harmful demand, stimulate a surge in suitable supply, and tax housing wealth fairly (while cutting other taxes).
What would you like to see happen?
Our goal: Restore affordability forever.
Guiding principle: Homes First, Investments Second.
Homes First implies four categories of policy adaptations:
Reduce harmful demand: by taxing empty homes, regulating short-term rentals, channeling private investment into building suitable supply.
Increase suitable supply: Resist NIMBYism; open up low-density zoning to create more family-sized units, including in purpose-built rental; prioritize substantial density along transit corridors. Aim for more ownership options around half a million dollars that provide access to three plus bedrooms; and three bedroom rental units available for less than $1,675 a month - the amount affordable for the typical household income in Vancouver.
Tax housing wealth fairly (while cutting other taxes): We work with governments to explore annual housing wealth taxes, and capital gains taxes, and encourage cuts to income and payroll taxes.
Ensure major costs like child care and transit no longer add up to mortgage-sized payments so that young adults and families are better positioned to cope with the new reality of much higher home prices.
What are some of your impacts?
We worked closely on the housing strategies of Vancouver (vacant homes tax, low-density zoning), Ontario (closing a loophole that allowed limitless rent increases for homes built after 1991) and the federal government (including younger Canadians in the list of groups that are vulnerable in the housing market).
We came up with a list of 10 common ground principles supported by a diversity of stakeholders.
We were recognized as the Affordable Housing Champions for B.C. in 2017 by the B.C. Non-Profit Housing Association.
What makes your group unique compared to other housing advocacy groups?
Whereas some housing voices focus only on demand pressures, and others only on supply pressures, Gen Squeeze knows the affordability problem is so extreme that we should address both simultaneously, and urge all decision makers to use every tool available to begin restoring affordability, forever.
***
Melody Ma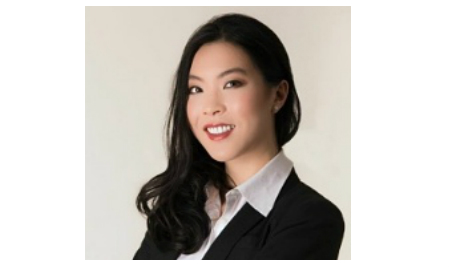 A software product manager and web developer who, on her own time, creates online platforms to get Vancouverites educated and involved in various urban and civic issues.
Urban advocacy start date: Spring 2016
Funded by: Volunteer.
Twitter: @melodyma
Tell us about yourself.
I am a Chinese Canadian, born-and-raised Vancouverite and was a community organizer and advocate for the arts, technology education and web accessibility before I delved into urban and civic advocacy. I was an appointed member of the City of Vancouver's Arts and Culture Policy Council.
Tell us about your campaigns.
I became involved in Chinatown neighbourhood advocacy because I saw my cultural heritage being erased by real estate market pressures and gentrification.
In early 2017, I grew a website called savechinatownheritage.org(originally a project by students) to become a civic engagement platform to inform and activate citizens to mobilize for Vancouver's Chinatown for matters such as the 105 Keefer development and Chinatown zoning policies update
Through the website, there have been thousands of letters and emails sent to the city, and almost a couple hundred people signed up for public hearings directly from the beginning of 2017 to today. Beedie Living's 105 Keefer rezoning public hearing had the most number of speakers registered in recent memory. The project eventually received the first rejection by the city's development permit board since its creation.
I am also the creator of the website therealfightforbeauty.ca that parodies real estate developer Westbank's Fight for Beauty art exhibition to highlight the role of artwashing in Vancouver real estate. In December, a collective of artists held a protest against Westbank's artwashing in which I participated as a guest speaker.
Most recently, I started the Save Our Skyline YVR campaign to advocate for the protection of a key Vancouver view corridor of the mountains that is currently threatened by condo towers in the Northeast False Creek plan. Hundreds of letters were sent to the city through the website in less than five days.
Why do you think it's important to highlight more than just access to housing in these planning campaigns?
Real estate development pressures aren't just affecting affordability and promoting gentrification. They are also erasing Vancouver's heritage, culture and sense of place.
It is a tragedy of the commons situation where many parties involved in the real estate market, including all levels of government, are acting for their self-interests first, resulting in the situation we are in today.
I stand for urban planning with a community rather than dictated to a community.
Who inspires you?
The late Bessie Lee. She was a Chinese Canadian community organizer and civic activist who helped stop the 1960s freeway that was going to ram through Strathcona, Chinatown and other vulnerable neighbourhoods.