Vancouver Century 21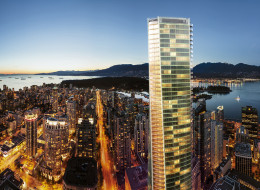 Trump Tower Dwellers Will Travel In Style
Trump International Tower Vancouver residents and hotel guests in Vancouver will travel in style in a chauffeur-driven Rolls-Royce Ghost. Condo owners will also have access to a Learjet. | Trump International Hotel and Tower hotel guests and condo owners in Vancouver will travel in style as the developers of the $360-million project have struck major deals to offer high-class chauffering and air transport.
Holborn Group and parent company TA Global Bhd. have partnered with London Air Services and Rolls-Royce Motor Cars to provide Learjet access and chauffeur services respectively, the companies announced in a Monday news release.
London Air Services will provide residents with access to its Bombardier Learjet 75, with owners getting a set number of flight hours based on the purchase price of their particular condo.
Hotel guests as well as residents will share access to a Rolls-Royce Ghost model that will shuttle them to the airport and throughout the downtown core.
Holborn Group is building the 63-storey tower, a twisted design by Arthur Erickson. Its hotel rooms and luxury condos will range from 644 to 2,117 square feet, while penthouses will be between 3,500 and 4,400 square feet.
Trump will brand and manage the hotel.
Posted by
David Hutchinson
on September 23, 2014