Whitestone Island In B.C. Is The Ultimate Ocean Oasis
An entire island has gone up for sale in B.C., and it's a beauty.
Whitestone Island, a six-acre estate that lies about half an hour from Vancouver by private boat or sea plane, hit the market in September.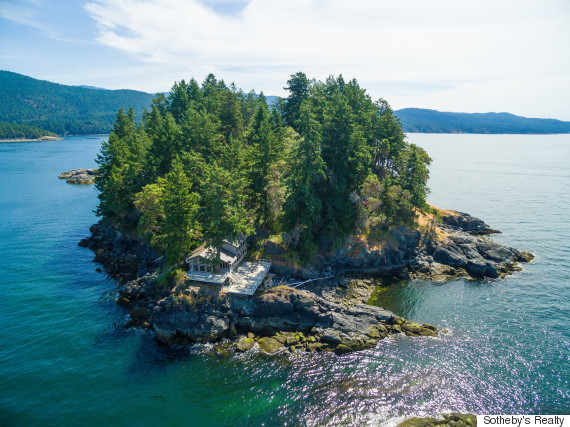 Nestled on the Sunshine Coast, the place takes full advantage of its surroundings.
An open-plan, 2,500 sq.-ft. home is perched on one of the island's rocky outcrops, with massive windows offering a near-panoramic view of the ocean, according to itslisting.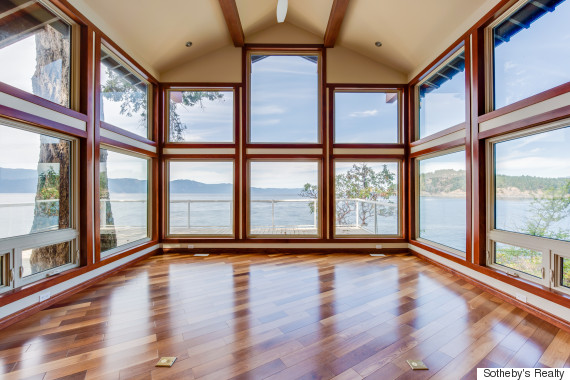 Boasting four bedrooms and three bathrooms, the secluded $3.8-million house has a West Coast feel with wooden beams throughout.
The master bedroom takes up an entire floor all on its own, and the ensuite bathtub overlooks the big blue sea. (Because, of course.)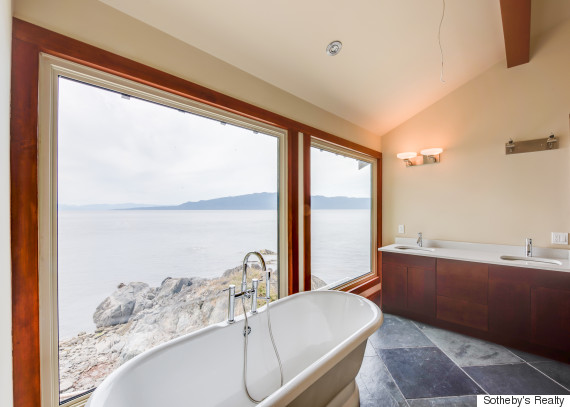 And if looking out at the stunning view through all those windows isn't enough, there's a sprawling wooden patio you could lounge on to your heart's content. (Watch video above.)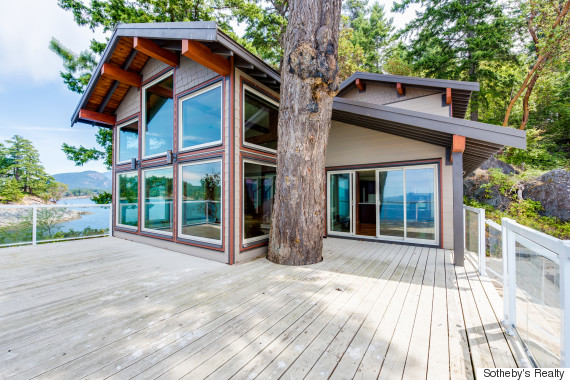 As a bonus, whale sightings are common in the area, and chameleons, sea otters, harp seals would be your neighbours.
There's even a pair of bald eagles to share the island with.
Not bad at all.