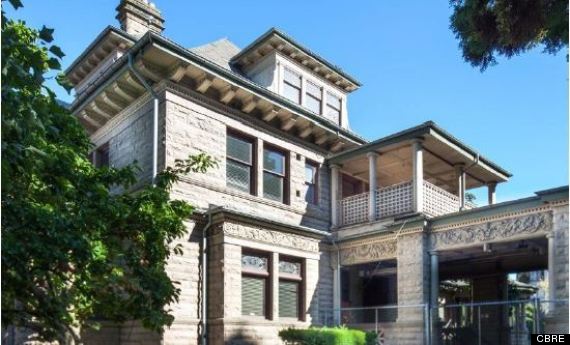 Gabriola House, one of Vancouver's oldest buildings and the former home of the "Sugar King" as well as Hy's Mansion, is on the market for $10 million after sitting empty for years.
The lavish Victorian home at 1531 Davie St. was built in the early 1900s for Benjamin T. Rogers, the founder of B.C. Sugar and its refinery. Featuring stained glass accents and a sandstone exterior quarried from Gabriola Island, the mansion is largely unchanged despite various incarnations as an apartment and then different restaurants.
After several years as Hy's Mansion steakhouse, the mansion was converted to Romano's Macaroni Grill, the last occupant. The property, owned by Blenheim Realty, has been shuttered since then.
The Keg had a long-term lease on the property but never took occupancy, explained Tony Quattrin, vice chairman of investment properties for CBRE.
The the property listing (three-storeys plus basement) boasts of a "rare chance to be part of Vancouver's rich architectural history." At 17,327 sq. ft., it's designated for retail, with office and restaurant space.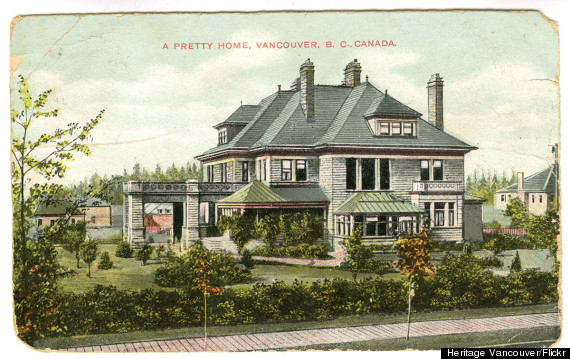 The mansion is beloved in the West End, where its exterior looks almost exactly as it did a century ago. An elaborate terra cotta fireplace in the main hall was carved by John Bruce, who also created the stone lions that guard the Vancouver courthouse.
Major renovations were completed in 1979 with new sprinklers, heat, air conditioning, and structural work to meet city requirements.
Gabriola House holds a "Class A" protected heritage designation, so any changes or additions must be approved by city council.
"The heritage density bonus of doing anything with that has been stripped away so that nobody can build on that property beyond the mansion," Brian Jackson, the city's general manager of planning and development, told The Vancouver Sun in May. "Sothere is no financial incentive for somebody to come in and build something bigger."
Last year, Heritage Vancouver floated the idea of turning the location into a new public library.
Ghosts of Vancouver reports sightings of apparitions on the estate, and legend has it that there's an underground tunnel to a nightclub that was once used for bootlegging during Prohibition.